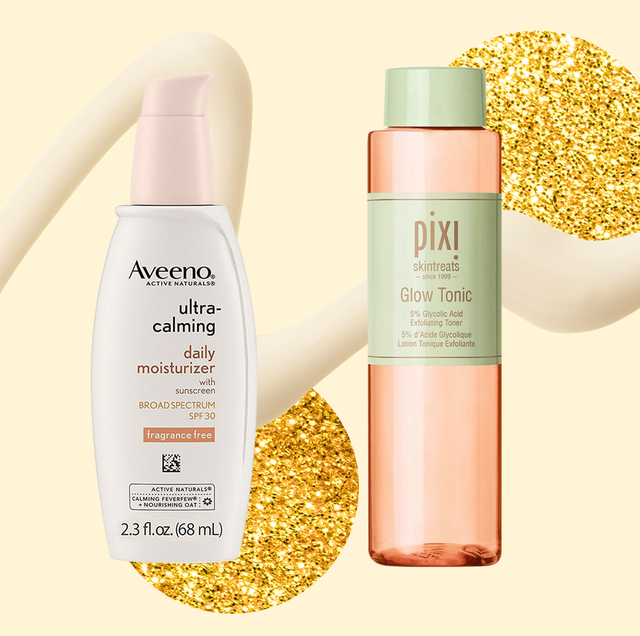 I'm going to let you in on a little secret: Fancy, expensive skincare is pure fluff like 99 percent of the time. You read that right. Pure fluff. Whipped textures, pretty scents, and Instagram-able packaging (the things that end up making most skincare products pricey) are nice and all, but they aren't actually going to give you better skin. This is why I'm firmly on team drugstore skincare (no joke, the majority of the products in my medicine cabinet are all available at CVS). IMO, drugstore skincare is straightforward, affordable, and incredibly effective. Go ahead and try one (or all) of these 15 best drugstore skincare products below and see for yourself. From gentle cleansers to skin-smoothing face oils, they're the best bang for your buck products you can buy right now.
1
best drugstore face wash
Cetaphil Foaming Facial Cleanser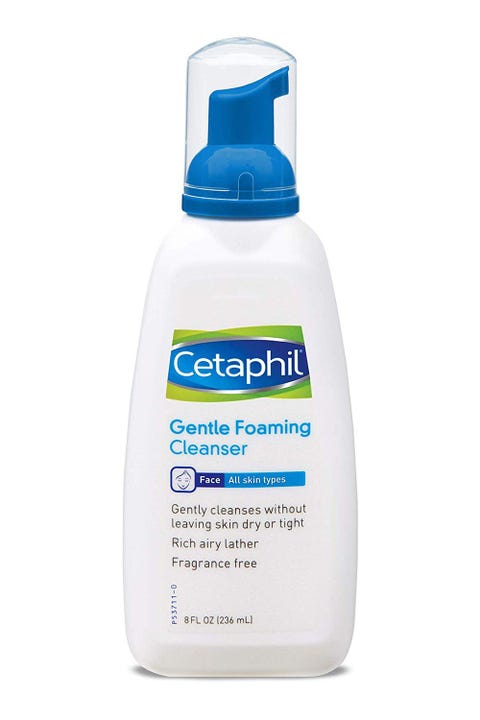 This foaming drugstore face wash is ideal for all skin types (yes, even if you're sensitive and/or acne-prone). It uses coconut-based surfactants to gently remove dirt, oil, and makeup without over-stripping or drying out your skin.
2
best drugstore micellar water
Burt's Bees Micellar Cleansing Water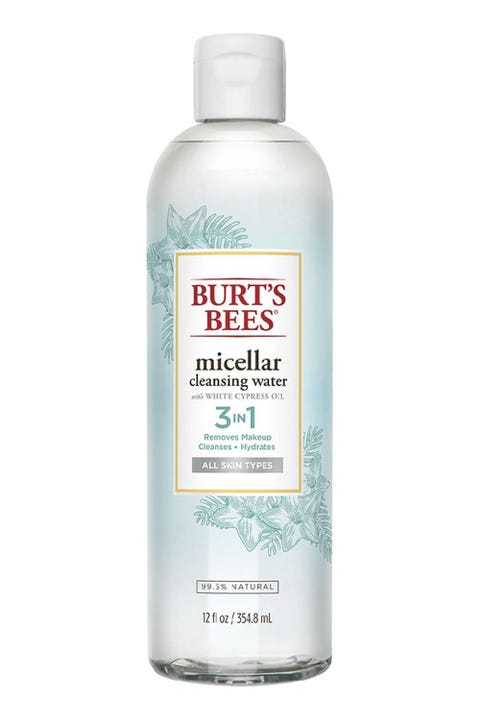 Soak a cotton round in this drugstore micellar water and swipe it across your face to quickly refresh your skin in the morning or remove your makeup at the end of the day. The all-natural formula contains little micelles (cleansing bubbles) that trap dirt, oil, and makeup to quickly, gently, and effectively clean your face.
3
best drugstore moisturizer for dry skin
Dove DermaSeries Overnight Face Cream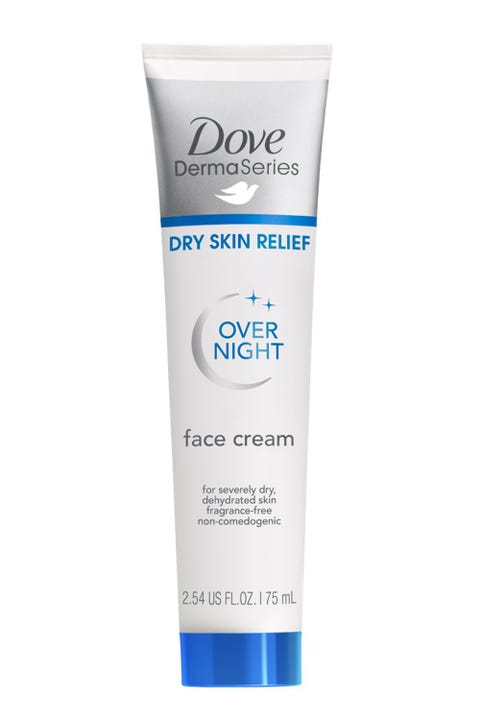 This drugstore moisturizer is marketed as an overnight cream, but if you have super dry skin, then feel free to use it all the damn time (aka in the morning and at night). The rich, creamy formula uses shea butter and glycerin to deeply moisturize and strength your skin's protective barrier.
4
best drugstore moisturizer for oily skin
Simple Skincare Water Boost Hydrating Gel Cream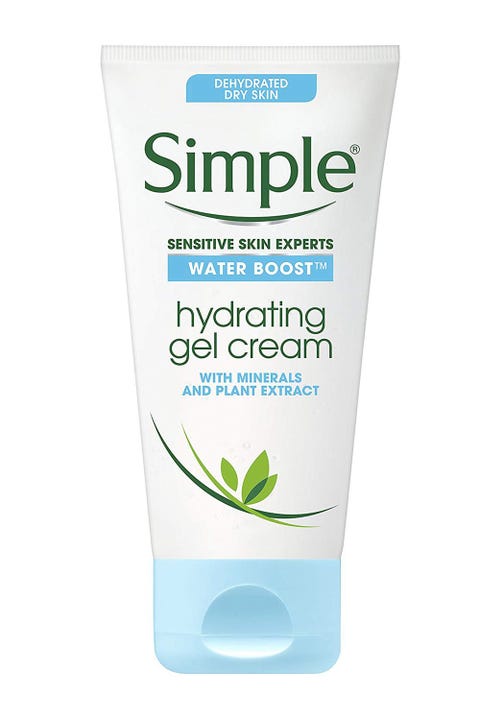 Super light and non-greasy, this gel cream is the best drugstore moisturizer for oily or combination skin. The oil-free formula hydrates without feeling heavy or tacky and won't clog your pores either.
5
best drugstore moisturizer for sensitive skin
Aveeno Ultra-Calming Daily Moisturizer SPF 30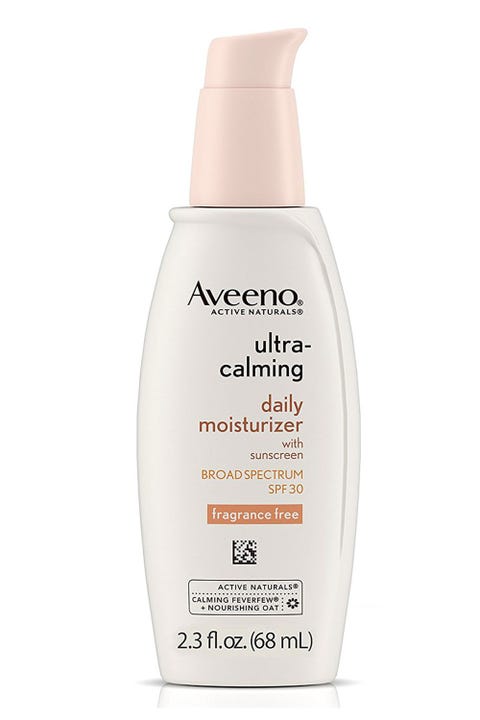 Calming plant extracts (like oat and feverfew) in this hypoallergenic drugstore moisturizer make it ideal for sensitive or redness-prone skin.Plus, it's free-from synthetic fragrance which is widely considered a skin irritant.
6
best drugstore retinol oil
Neutrogena Rapid Wrinkle Repair Retinol Oil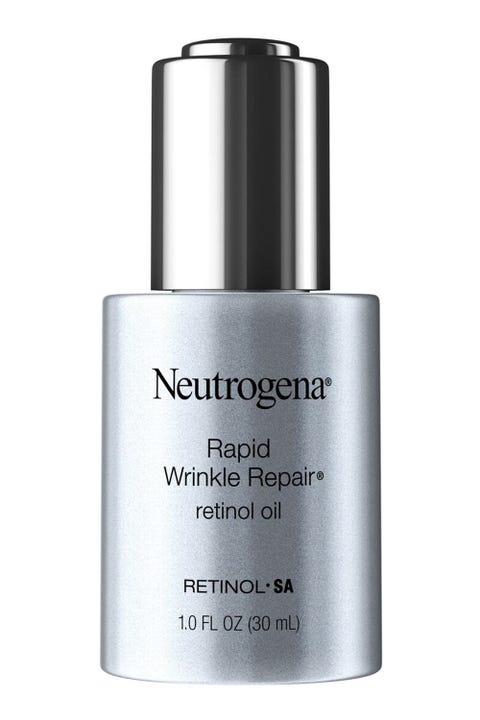 Ask any derm/facialist/beauty editor what the best anti-aging ingredient is and I guarantee you they all say the same thing: retinol. It's proven to smooth fine lines and uneven texture by jumpstarting collagen and elastin production (two proteins that keep skin firm and smooth) and increasing skin cell turnover too. Get your fix with Neutrogena's retinol-infused oil.
7
best drugstore acne treatment
Differin Adapalene Gel 0.1% Acne Treatment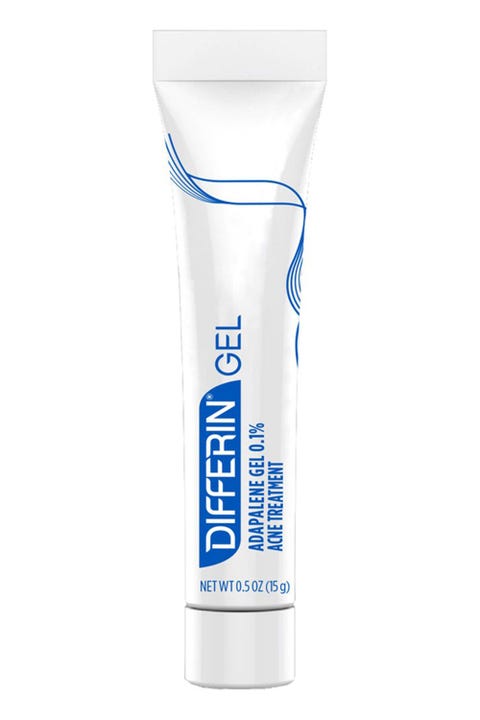 This over-the-counter drugstore acne treatment is honestly just as effective as more expensive Rx options. It contains 0.1 percent adapalene—a retinoid that helps clear up acneby increasing skin cell turnover and reducing excess sebum production and inflammation. This stuff is strong though, so use it sparingly until your skin builds up tolerance.
8
best drugstore exfoliating toner
Pixi Glow Tonic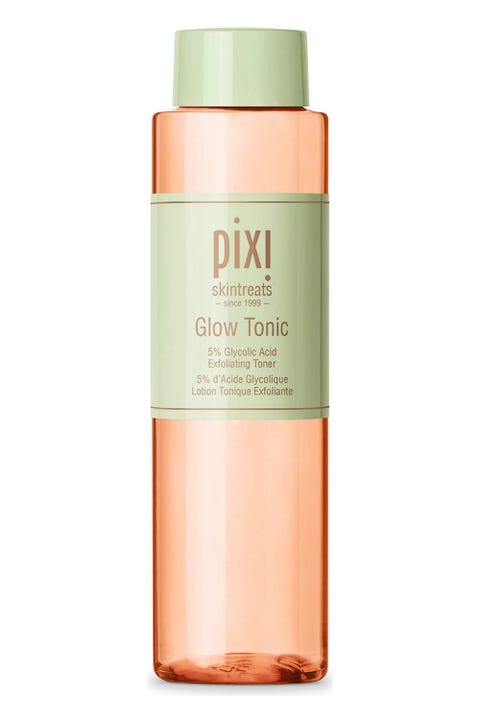 Proof that you don't need to spend a ton of money on a really great exfoliating toner: this cult-classic from Pixi (P.S. it's only $15 bucks). It contains five percent glycolic acid (a chemical exfoliator that helps break down skin-dulling dead skin cells), soothing aloe vera extract, and hydrating glycerin to give you the glowy skin of your dreams.
9
best drugstore skin ointment
Aquaphor Advanced Therapy Healing Ointment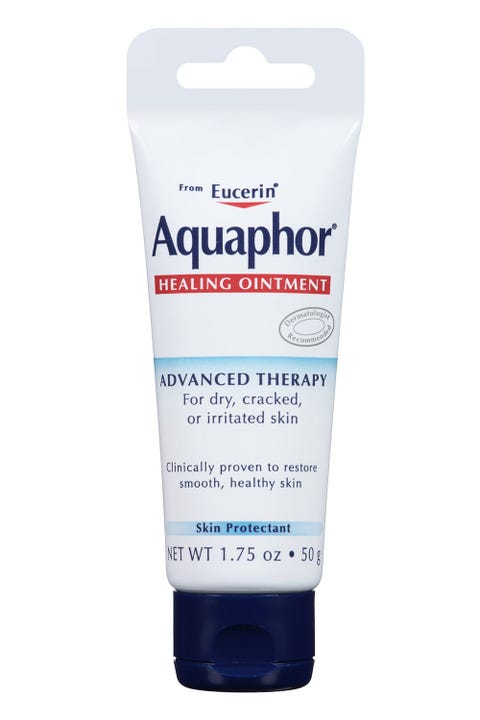 Fact: I don't leave my house in the morning without my beloved tube of Aquaphor. It's my favorite drugstore skincare product hands down. I use it to moisturize chapped lips, soften rough cuticles, heal cuts or scrapes, and in a pinch, it can double as highlighter, eye gloss, and brow gel too.
10
best drugstore eye cream
Olay Eyes Brightening Eye Cream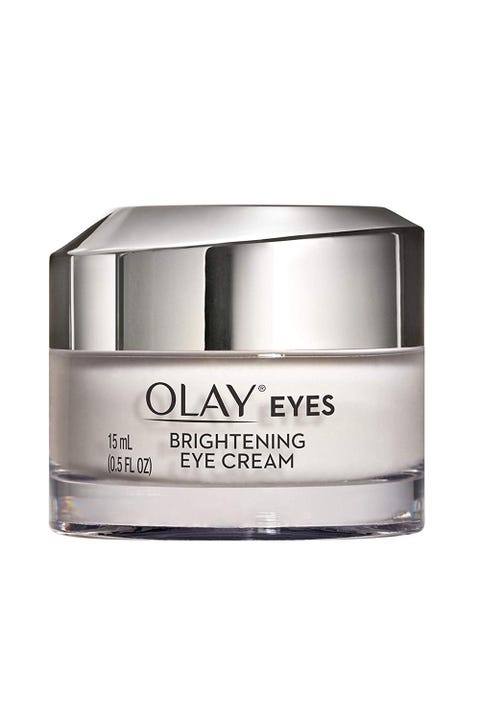 The combo of caffeine, vitamin C, and mica in this drugstore eye cream are the answer when it comes to fading the look of dark circles. Caffeine constricts blood vessels (which minimizes their appearance), vitamin C helps suppress pigment production, and mica (aka little light-reflecting particles) instantly diffuse the look of shadows.
11
best drugstore sunscreen
Neutrogena Ultra Sheer Dry-Touch Sunscreen SPF 100+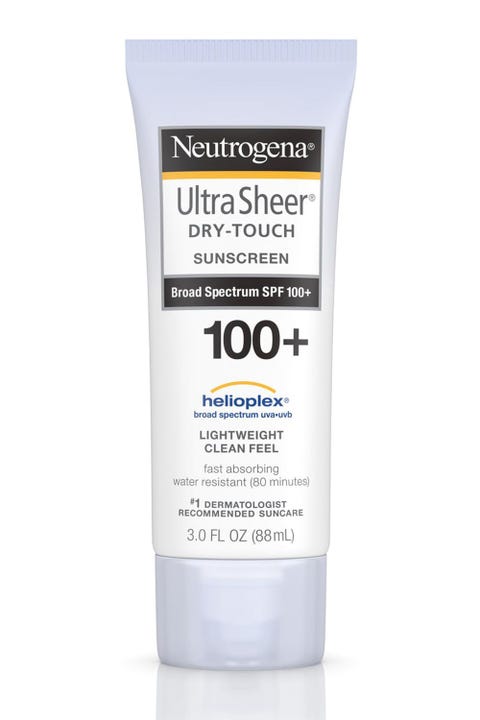 I used to think sunscreen belonged to one of two categories: a nice lotion for everyday or a souped-up SPF that's sorta thick and goopy and only for marathon beach days. That was until I tried this drugstore sunscreen from Neutrogena—it's incredibly lightweight and sheer, but still keeps my skin protected for hours (bless you water-resistant SPF 100+).
12
best drugstore face peel
Versed The Shortcut Overnight Facial Peel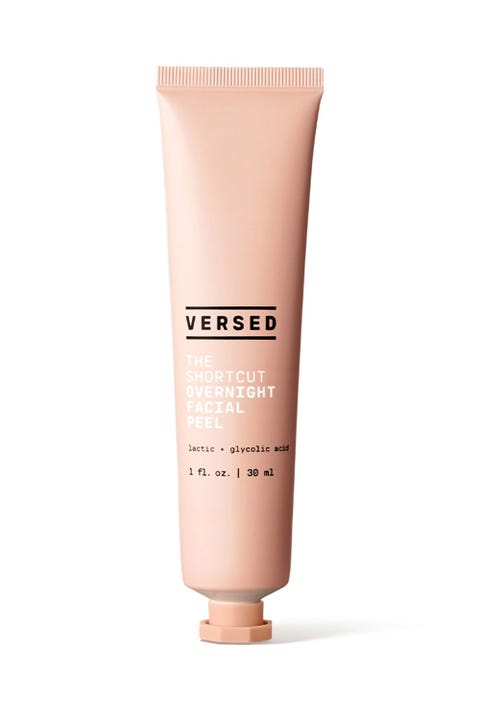 Save your money on a pricey pro facial and try this overnight facial peel from the drugstore instead. The ultra-light lotion is loaded with exfoliating lactic and glycolic acids plus vitamins E and A to smooth, brighten, and soften your skin while you sleep.
13
best drugstore vitamin c serum
L'Oréal Paris Revitalift 10% Pure Vitamin C Concentrate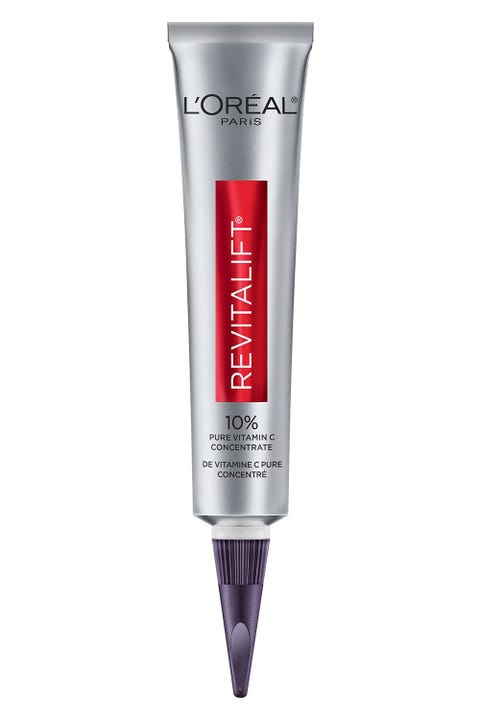 lorealparisusa.com
$29.99
This drugstore serum with 10 percent ascorbic acid (a potent and stable form of vitamin C) was formulated with the help of a team of dermatologists—so you know it's legit. Use it morning and night to protect skin from free-radical damage (the stuff that leads to early signs of aging) and fade the look of hyperpigmentation and uneven skin texture too.
14
best drugstore hydrating serum
La Roche-Posay Hyalu B5 Hyaluronic Acid Serum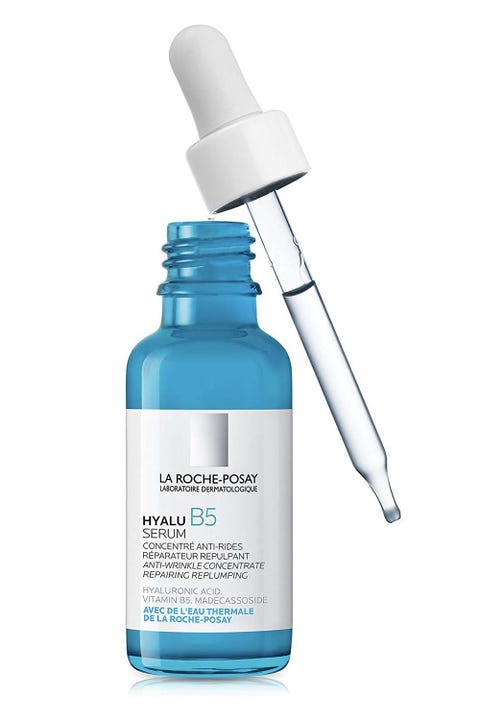 Whenever my skin looks dry or dull, I bust out this ultra-hydrating drugstore serum and slather it all over face. The blend of hyaluronic acid and vitamin B5 work like little moisture magnetsto instantly hydrate, smooth, and plump my skin.
15
best drugstore night cream
CeraVe Skin Renewing Night Cream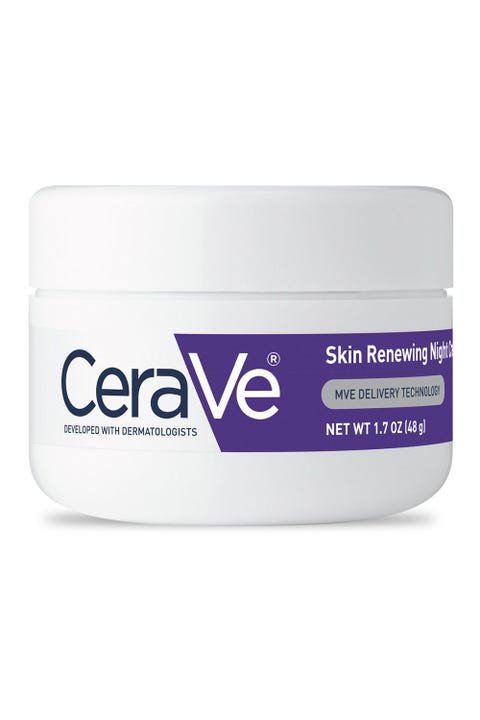 Niacinamide, hyaluronic acid, and ceramides in this night cream work together to hydrate, brighten, and strengthen your skin. Apply it to clean skin before bed or layer it over your retinol or any other p.m. serum for best results.
["source=cosmopolitan"]